My Cow Pictures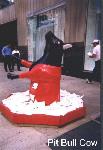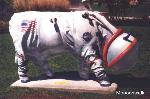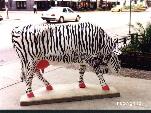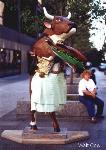 During the Summer of 1999, The City of Chicago hosted the Cows On Parade™ public art exhibit. Over 300 fiberglass cows were decorated and displayed all over the Chicago area. You can view the pictures I have taken of these colorful cows by clicking below. Please visit my guestbook and let me know what you think!












The Cows On Parade™ exhibit inspired numerous other exhibits. One of these was the Polar Bear Promenade that was on display at the Brookfield Zoo in suburban Chicago during the winter of 2001-2002.
Click here to go to see my pictures of the Polar Bear Promenade

Some of my photos were used in an Israeli magazine! See the back cover of the issue that used my pictures by clicking on the button to the left!


Cows On Parade is a servicemark and Trade Mark of CowParade Worldwide, Inc.

Click here to go back home

Click here to see my Presidential Campaign Button page

Click here to see my Chicago Cubs page

Click here to see links to other WEB pages that I really like

Comments? Questions?
Write me at kignarski@hotmail.com.