I WAS PUBLISHED!

In March of 2000, I was contacted by the editor of a grade school science magazine in Israel. The magazine is called "Rosh-gadol" - which means "big head". He was doing an article about methane pollution from cows and he ran across my photos of the Cows On Parade™. He asked for and I gave him permission to use my photos in his magazine as examples of non-polluting cows. Below is the back cover of the magazine where my photos were used.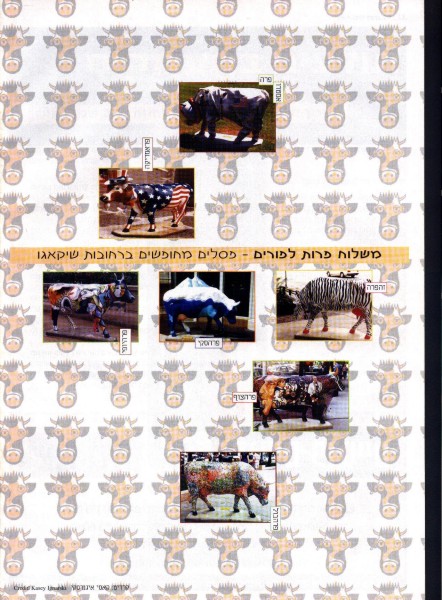 Cows On Parade is a servicemark and Trade Mark of CowParade Worldwide, Inc.

Click here to go back home

Click here to return to my main cow page

Click here to see my Chicago Cubs page

Click here to see links to other WEB pages that I really like
Comments? Questions?
Write me at kignarski@hotmail.com.